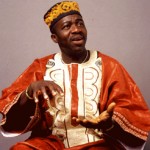 Meet
Award Winning Children's Book Author, 
Artist and Performer
"Liberian Arts in Motion"
Won-Ldy Paye – My love for art started when I was a kid in Tappita, a rice farming region in Northeastern Liberia. Rice farming in the tropical rain forest can be daunting, and my grandmother would say preverbally, "Know one says life is suppose to have an easy start." Oral literature was and is still today the foundation of Liberian culture. "A life without a story is like a tree without roots. On market day, Tappita and other towns would explode with friends and relatives, merchants and buyers, musicians and masks dancers, magicians and fortune tellers, elders storytellers, domestic and wild animals from far and near. These towns would be transformed  into vibrant and a magical places.
"A society with no culture is like a tree without roots."
My life's work became that of a Tlo ker mehn– a play person at an early age.  I was curios like any youth eager to explore other culture creeping into my environment. This meeting ground to me was an exhibition hall or a global setting where humanity is a popular menu of the day. Art to me was a healthy recipe for educating and entertaining all human beings. So, during those years trying to complete western high school, I founded and directed the Trow Trow Artist Workshop in Monrovia, which become the fourth largest cultural trope in Liberia in the mid 80s. I was brought on board as an Executive Members of the Liberian Cultural Union and was  credited for introducing some of the earliest comic and health educational radio dramas in Liberia that were sponsored by NGOs such as UNCEF, CARE-Liberia, PLAN International-Liberia and ELWA Radio Station.
"Wars and warriors  are never a good recipe for democracy."
The uncivil civil war in Liberia during the eighties and nineties were testimonial in why war and greed of  power create a healthy democracy for everyone in a society. My father, older brothers and many relatives died or were never counted for during this Liberian civil war. My native land that was "the golden shore" in the 1800s for Blacks fleeing racism in the United States became ravaged by nepotism and traditionalism. These senseless acts created the revolving door. In the 2000s, United States became "the golden port" for native people running from warmongers. The saying now common among Liberians is, "The Love Of Liberty Brought Us Here." Depending on which way you come from.
I took residency in Seattle, Washington and later Connecticut and continued my live as a Tlo ker mehn- an Artist-in-Residence and an Unofficial Ambassador of the Liberian Culture. For over ten years I taught Liberian dance through the Experimental College and hosted a weekly African music Radio Show – "The Best Ambiance" on KCMU FM 93.5 at the University of Washington. " There were many opportunities when I advised Seattle Art Museum on African arts during many of its exhibitions and consulted with booking Agents bringing African art and music to the Northwest. I founded, directed and performed in Village Drum & Masquerade (Traditional Liberian music and masks dance troupe based in Seattle and played with few African pop band during ). I was fortunate to be in the Seattle during the end of the Grunge music era playing with Northwest based African-Ethno-Pop dance bands like JEKAJO, Smell No Taste and Zigehleh.
Today I am matured enough to say my works have been presented on stages in Liberia, British Columbia in Canada, in class rooms through out United States, in Mexico City, Mexico, and Katmandu in Nepal. Washington State Arts Commission, Seattle Arts Commission, Anchorage School District, Montana Art Council and The Connecticut Commission on Culture and Tourism can looked in their archives and agree that I was a Teaching Artist or a Performing Artist on their Directories. Won-Ldy brings traditional Liberian culture – music, dance, storytelling and art – to life through storytelling, the use of traditional Liberian musical instruments, singing, and audience participation.
"Storytelling is putting sensual emotions into events or playing with words as though they were toys."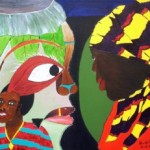 "Won-Ldy Paye in 1998 introduce to a worldwide audience 6 folktales form Liberia in a book –Why Leopard Has Spots, published by Fulcrum Publishing. He is the co-Author of The Talking Vegetable, 2006, Mrs. Chicken and the Hungry Crocodile: A Story from Liberia, 2003, Head, Body, Legs: A Story from Liberia, 2002 published by Henry Holt and Company. Some of Won-Ldy works are published in SRA/McGraw-Hill text books and as well as in other scholarly publications.
"It takes the whole village to raise a child." African proverb
Won-Ldy Paye has worn numerous Awards and has performed in Africa, Unite States, Canada, Kathmandu, Nepal and Mexico City, Mexico. Won-Ldy Children's book – HEAD, BODY, LEGS, which is also printed in Japanese and Korean, was selected as the "We Share a Story 2007" featured book! Children in 23 countries worldwide participated in "We Share a Story" program. Participating countries included Ethiopia, Kenya, Rwanda, Morocco, Zambia, Mali, United States, Denmark, England, Germany, Netherlands, Norway, Republic of Korea, Cambodia, Hong Kong, Japan, Nepal, Chile, Brazil, Venezuela, Russia and Australia (New South Wales).